Design and manufacture of underhook lifting equipment and devices for industrial material handling.
Specialized in customized mechanical lifting equipment pursuant to regulation CE and pursuant to new machinery directive 2006/42/CE.
Jib cranes - Overhead systems
Pillar jib cranes, wall bracket swing hoists with slewing arm, jib cranes with articulated arm.
Swing hoists up to 30/40 tons for lifting boats,
stainless steel jib cranes.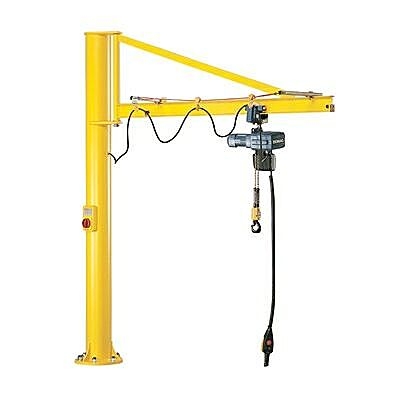 Electrically rotated jib cranes, manually or electrically rotated jib cranes. Mobile jib cranes with forklift, pillar anchored bracket cranes.
Gantry cranes, portable workshop aluminum gantry cranes, foldable and portable aluminum tripod stand, single girder and double girder light-weight aluminum and steel overhead traveling cranes, overhead systems with channel-type beam, light crane systems.
Single phase and three-phase electric chain hoists, lever manual hoists, theater electric chain hoists.
RUD underhook lifting equipment and accessories
Polyester lifting slings for lifting boats up to 60 tons, rotation resistant ropes, chains grade 80 and 100, belts, slewing hooks for overhead traveling cranes and crane trucks, eye bolts, polyester ratchet anchorage systems, chain slings, anchorage systems.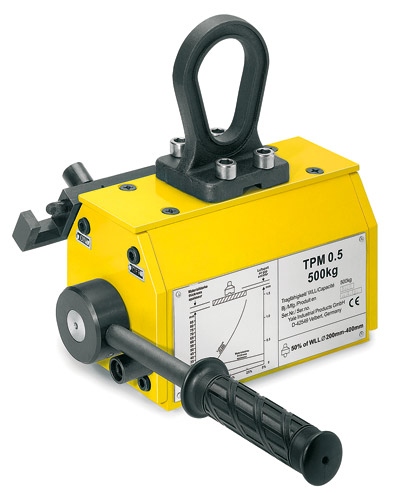 Clamps for steel beams, Aisi 316 stainless steel calibrated chain, manually switched neodymium magnet lifters. Marble/granite slab lifting clamps, beam grabs, sheet lifting clamps, rod lifting clamps, panel lifting clamps, log lifting clamps, flange and ring lifting clamps, stainless steel plate lifting clamps, glass plate lifting clamps, pantograph lifters, manual boulder grabs, mechanical boulder grabs, concrete barrier lifters, producers of new jersey barrier lifters and kerb clamps up to 5000 Kg, self balancing crane forks.
Lifting beams - spreader beams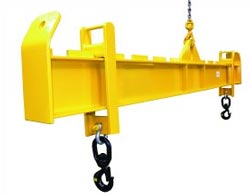 Single girder spreader beams and single girder adjustable spreader beams, up to 200 tons. Spreader beams, spreader beams for boats, square shaped spreader beams. Telescopic, foldable, stainless steel, single girder spreader beams, crane-way spreader beams designed to lift skid. Spreader beams designed to lift and transport marble and iron slabs, X shaped spreader beams designed to lift big bags. "C" hooks for coils handling, "C" hooks with a 360° motorized rotation, plate packs brackets. Forklift accessories, fork mounted hooks and cranes, forklift platforms, man cages pursuant to regulation CE.
Vacuum lifters
Marble and granite slab vacuum lifters, glass plate vacuum lifters with manual or electric rotation, vacuum lifters with motorized rotation and tilting, vacuum lifters designed to handle metal sheets, stainless steel plate vacuum lifters, aluminum plate vacuum lifters, wooden beam and panel vacuum lifters.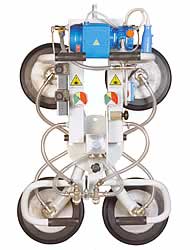 . Vacuum lifter with electric, pneumatic or battery powered rotation, vacuum lifters with hand pump – no compressor needed, manual vacuum lifters for plain surfaces.
Cladding vacuum lifters to lift and handle sandwich panels, cladding vacuum lifters to lift and handle hardboards, mdf and faced panels, pneumatic and hydraulic vacuum lifters to lift and handle metal sheets, up to 12 meters.